Henry Stickmin – Find all Among Us crewmates, Assemble the Crew Achievement, crew location guide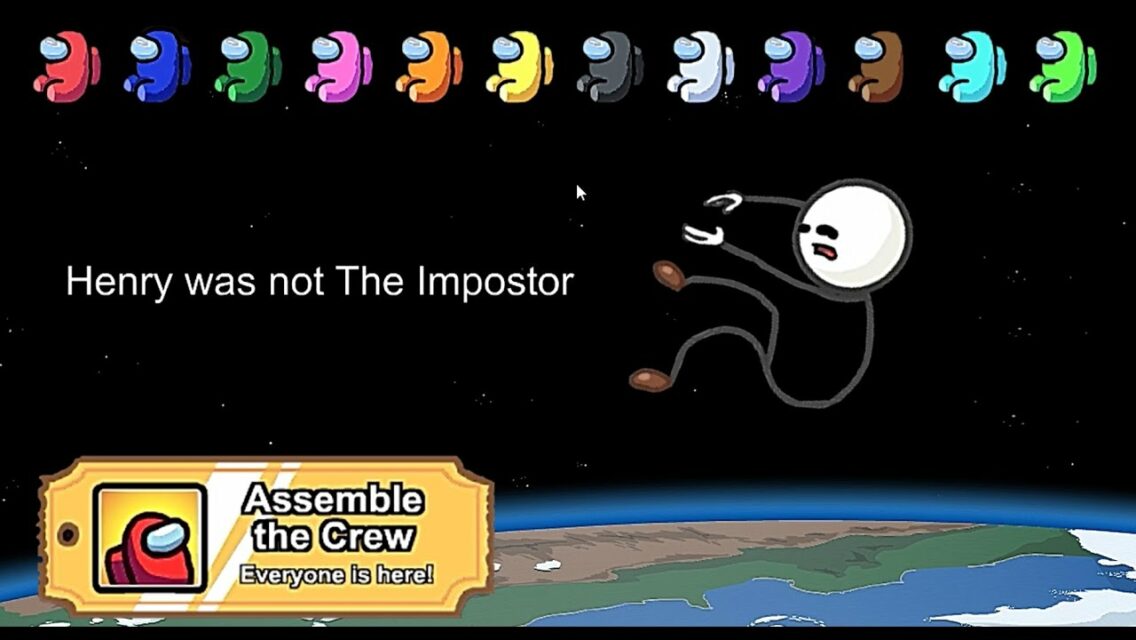 misternoobie
Views: 986703
Like: 8280
How to get the Assemble the Crew Achievement in Completing the Mission (CtM). Where to find the impostor and all the crewmates? This is a location guide of all the AMONG US crew members, including the impostor one.
Completing the Mission is the sixth and final installation in the Stickpage/Newgrounds popular online game series Henry Stickmin created by Marcus "Puffballs United" Bromander. It released with the Henry Stickmin Collection on Steam on August 7th, 2020.
Master Bounty Hunter: The Red crewmate is next to a cabinet.
Cleaned 'em Out: Yellow crewmate can be seen on a crate.
When Henry is in the rocket and uses Leafmöde, the Blue crewmate is on a crate behind him.
Toppat 4 Life: the Green crewmate is located next to Phantom.
Toppat Civil Warfarethe Pink crewmate is seen in the ventilation duct with the electrical defense.
Capital Gains: the Orange crewmate is seen among the gold.
Revenged: At the start of the story, when Henry wakes up on board Dr. Vinschpinsilstien's ship, the Black crewmate is next to his bed.
Free Man: The White crewmate can be seen floating in space.
Jewel Baron: The Purple crewmate is in the vault of the Toppat Orbital Station.
Triple Threat: If Henry and Ellie use Parasols to land on the control tower, the Brown crewmate can be seen inside the tower (far right).
Valiant Hero: The Cyan crewmate is in the luxury escape pod during the final choice screen.
Stickmin Space Resort: When Icepick and Sal Malone are arguing about switching hats, the Lime crewmate is in the open truck to the right.
Fake: in Valiant Hero, After using the trash ball, there will be a Tan "impostor" that pops out of it.
Source:
#HenryStickmin#HenryStickminCollection#AmongUs#CharlesCalvin#Achievement#Impostor#Stickmin