Among Us Beginner's Guide in 4 Minutes – The Basics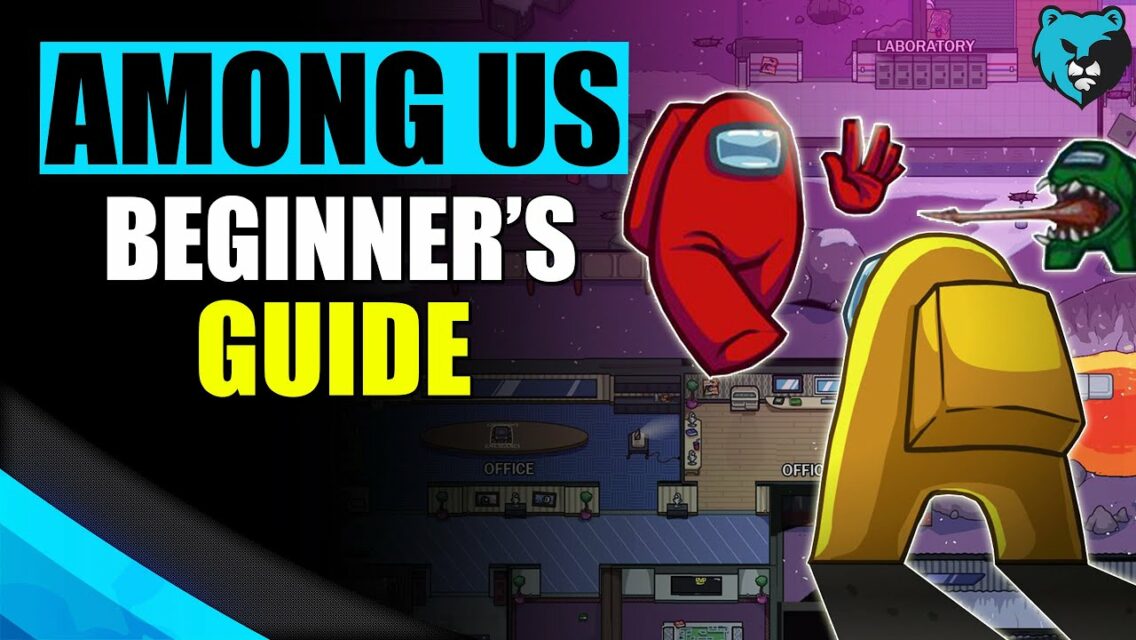 DrybearGamers
Views: 310829
Like: 3322
Among Us is a social deduction game made by Inner Sloth, also known for The Henry Stickmin Collection. Social Deduction games have been around for a long time. You may recognize games like Mafia, Werewolf, or Social Hitler. A group of players must engage in simple gameplay objectives all the while being unaware that a subset of their group is secretly against them. And Among Us is no different.
00:00 – Introduction
00:29 – Game Overview
01:03 – Reporting Dead Bodies
01:26 – Imposter Sabotages
01:57 – Security Cameras
02:16 – Imposter Vents
02:35 – Emergency Meetings
02:43 – Playing as a Ghost
03:02 – Important Settings
So in today's video we will go over everything you need to know to get started in the game. Up to 10 players will enter into a map and must complete all their given tasks, shown in the top left of your screen. The tasks are simple and include things like dumping trash, fixing wiring, or uploading data. While the tasks are being completed, any imposters that are posing as crewmates must try to kill crewmates without being seen.
If the number of imposters is ever equal to the number of crewmates, the game will be over and the imposters will win. So if there is 1 imposter in a group of 10 players, then the imposter must kill 8 players to win.
Once a crewmate is killed, their body will be left on the ground. Any player, including the imposters, can report the body which triggers a discussion. An imposter then can kill someone and immediately report it to feign innocence. You then discuss what you saw and can vote to eject a player if you think they are an imposter. The crewmates will win if they complete all their tasks or eject all imposters.
To aid in their task, Imposters can sabotage doors, lights, or communications to limit the crewmates. They can trigger a crisis like ending the oxygen which forces crewmates to go fix it or they will all die and the imposters will win. This gives you the chance to trigger a crisis on the other side of the map so you can kill a crewmate elsewhere. Keep in mind that Imposters can not actually do tasks but they CAN do emergency tasks to end a crisis.
But just because you are out of sight doesn't mean you are safe as an imposter. Each map has security cameras in the Security room that can be seen by the crewmates, which will be inactive by default and show a blinking red light when someone is currently watching them. Checking Security often will help you spot suspicious activty, kills, or catch the imposters using the vents. Vents will be strewn across the map and only imposters can use them to quickly jump to adjacent rooms.
They will use these to escape the scene of a crime or secure an alibi. A player that uses the vents or teleports from room to room is most certainly an imposter. If you catch someone as an imposter without a body to report, you can run and call an emergency meeting and tell the group what you saw. An imposter who knows they are caught might try to kill you before you reach the button.
A dead crewmate can still complete their tasks as a ghost to win the game, but cannot speak to the other crew members. Likewise an imposter that was ejected can still sabotage the map. Anything goes in social deduction games, so imposters will try to frame innocent players or raise doubts but this is all part of the fun.
Two settings to be aware of are: Visual Tasks and Confirm Ejections. Disabling Confirm Ejections will not tell the group whether someone was an imposter or not when they are ejected. I recommend playing with this off. Disabling Visual Tasks will prevent some tasks from having visual cues when they are actually in progress. With this option enabled, if a player is standing at them but not showing any progress they might be an imposter pretending to do it.
Follow along at Drybear.co
Check out my live stream!
Business inquiry: [email protected]
#AmongUs #AmongUsTips #AmongUsGuide
——————————————————————-
Stay up to date on what I'm doing!
drybear,rory newbrough,among us tips,among us,among us tips and tricks,how to play among us,among us gameplay,among us tutorial,among us imposter tutorial,among us how to play imposter,among us how to play with friends,among us how to play,among us guide,tutorial among us,among us game,among us impostor tips,among us live,among us tips and tricks crewmate,among us tips tutorial,how to play among us mobile,how to play among us on mac,among us gameplay pc