Among Us: Fix crashing on Epic Games | 2021 Guide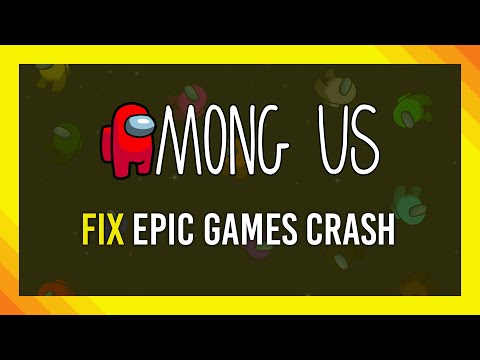 TroubleChute
Views: 2453
Like: 35
Among Us was free for a short while on the Epic Games store, and if you were lucky enough to grab the game you'll be able to keep it and play it, but some are not so lucky. If you're experiencing an issue with the game on the Epic Games Store, this video may help you get to your solution and by the end, you should be able to play the game as normal.
Timestamps:
0:00 – Explanation
0:52 – Auto-Updates
1:20 – Verify game files
1:46 – Epic Games Troubleshooter
2:20 – Firewalls/Anti-Virus
2:45 – Run game as Admin
#AmongUs #EpicGames #Fix
—————————–
💸 Found this useful? Help me make more! Support me by becoming a member:
—————————–
💸 Direct donations via Ko-Fi:
💬 Discuss video & Suggest (Discord):
🎮 Gaming channel:
🌐 Website:
📧 Need voice overs done? Business query? Contact my business email: TroubleChute (at) tcno.co
Everything in this video is my personal opinion and experience, and should not be considered professional advice. Always do your own research and make sure what you're doing is safe.