Injustice: Gods Among Us – Guide for Saving Up for Gold from the Beginning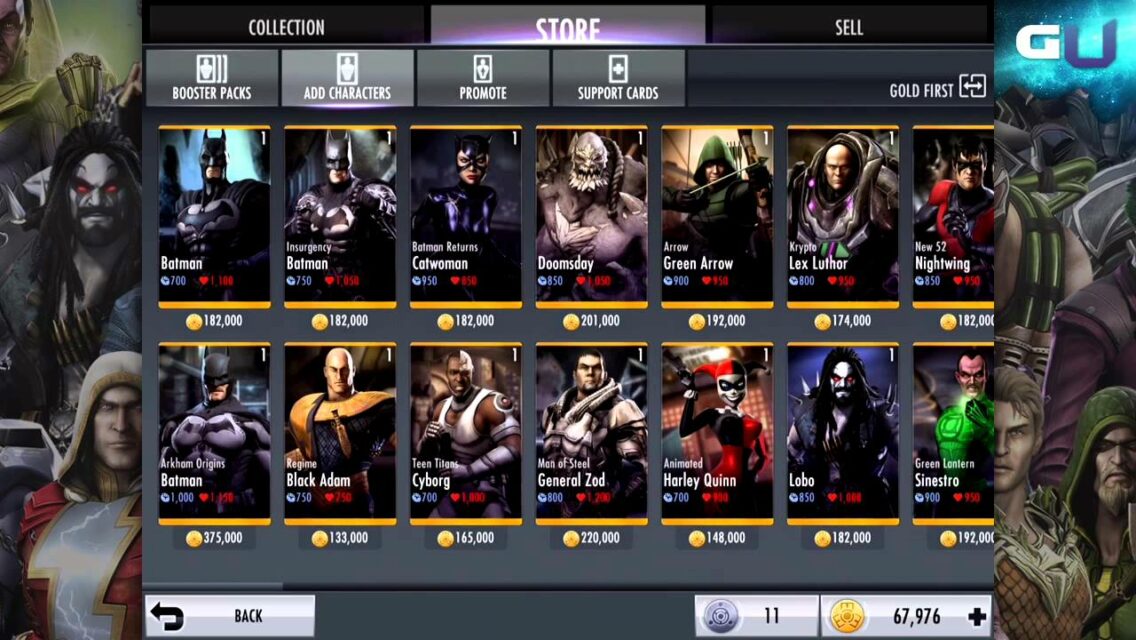 GamerU
Views: 633
Like: 6
Want to learn more Injustice: Gods Among Us tips and tricks? Come check out and watch all our tips videos!
Subscribe to our channel so you're the first one to learn more tips and tricks from GamerU:
Follow us on Facebook:
Hello, and thanks for tuning into GamerU, your home for the best tips and tricks for the hottest games. Today, we will be taking a look at Injustice: Gods Among Us for the iPad. • While it may seem like common sense to save up for the strong characters, that is a definitely the case in this game. In this game, there are three levels of characters that fall into a tier system with "Bronze" being the weakest, "Gold" the strongest and "Silver" somewhere in the middle. • Since "Gold" characters are the strongest, it helps to get one or more of them early on in the game. This can be difficult at the start as most the battles you can take part in only give you small amounts of "Power Credits". The cheapest that you can get a "Gold" character for is 75,000 "Power Credits". • That may seem like a steep price to pay, but it is the cheapest option. Plus, as you play, you will realize that it isn't that bad. The only disadvantage is that you can only purchase it once a day as opposed to the others which you can purchase whenever you want. • Once you have your "Gold" character, you need to take advantage of them for your battles. By using "Gold" characters early on, you can use them for a lot longer in battles to help than you can with the lower tier characters. • While "Gold" characters may be harder to promote and level up, they are stronger from the start and will be able to fight and win for you for longer than other characters. More than that, you can use them to help level up the weaker members of your team by having them win battles over and over again. • "Gold" is the color of victory and when you get "Gold" characters early on, you are helping to get yourself a much better chance at winning again and again. And that's all for today. Thanks for watching, and make sure to keep coming back to GamerU for the best tips and tricks for your favorite games.