Injustice: Gods Among Us – Guide on Fighting with Specials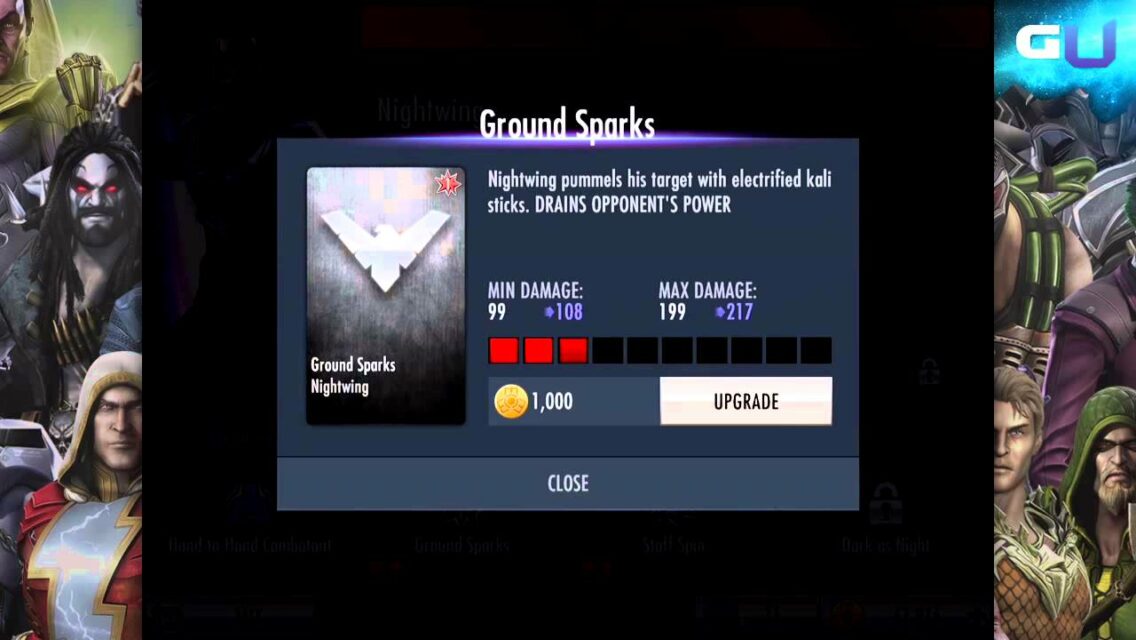 GamerU
Views: 67
Like: 0
Want to learn more Injustice: Gods Among Us tips and tricks? Come check out and watch all our tips videos!
Subscribe to our channel so you're the first one to learn more tips and tricks from GamerU:
Follow us on Facebook:
Hello, and thanks for tuning into GamerU, your home for the best tips and tricks for the hottest games. Today, we will be taking a look at Injustice: Gods Among Us for the iPad. • The main aspect of this game is that it is a fighting game, and with that premise comes some obvious parts of the game like attacking, defending and specials. In this tip, I am going to focus on specials. • Each character in Injustice has four specials which you can see on the back of their character card. • In battle, you will only be able to use three of them for attacks; however, the fourth special is a passive ability that is either active throughout the whole match or activates after a certain condition is met. • As for the attacking specials, there are three. • The first of these three is unlocked as soon as you get the card and it is the weakest. The second is stronger than the first, but still weak when compared to the third which is the character's "Super Move" in the game, which is unblockable in the mobile version of the game. The second move is unlockable at level 5 and the third at level 20. • Each of these three moves can be upgraded up to ten times to increase damage and power; however, this can get costly and should be done if needed in the beginning of the game. • In battles, using the specials is crucial to your chances of winning. While there is no system to guarantee that using specials will give you victory, the more you use definitely increase your odds of beating your opponent. • This is assuming that your opponent doesn't use their specials more than you. If that happens, you better have the superior fighting skills. Like I said, there is no set system so don't assume that if you're using your specials less you will lose. • Specials are the most powerful attacks that your characters has, and as a result, they are the best ways to wear down your opponents fast. So with that, I recommend trying to launch more specials or at least stronger specials than your opponent as you fight, and you should have a pretty strong chance at winning again and again. And that's all for today. Thanks for watching, and make sure to keep coming back to GamerU for the best tips and tricks for your favorite games.