Injustice: Gods Among Us – Quick Guide & Tips on Story Mode of the Mobile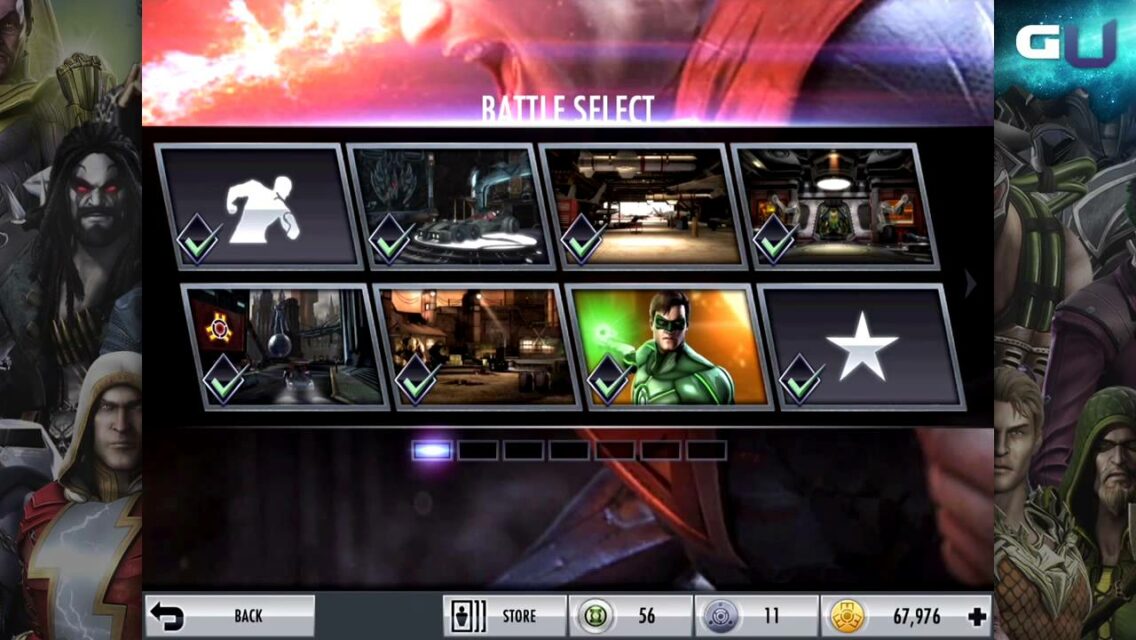 GamerU
Views: 3995
Like: 39
Want to learn more Injustice: Gods Among Us tips and tricks? Come check out and watch all our tips videos!
Subscribe to our channel so you're the first one to learn more tips and tricks from GamerU:
Follow us on Facebook:
Hello, and thanks for tuning into GamerU, your home for the best tips and tricks for the hottest games. Today, we will be taking a look at Injustice: Gods Among Us for the iPad. • For anyone that has played the console version of Injustice, you know that they put a lot of work into making a pretty incredible story. While much of the rest of the game is similar, the story mode in the mobile game is drastically different. • Getting into the story mode of the mobile is simple. All you need to do is click on the "Play" button on the main menu. • The story mode in the mobile game consists of battles, and each of those battles leads to a boss battle. There are normally seven or eight battles including the boss battle. The battles normally also include a bonus battle which is normally good for level grinding, which I will get into at another time. The bonus battles are represented by a star. • While there are plenty of battles in the story mode, the different battles each have a number of different battles within them. You have to do tons of battles to complete each page of battles; however, doing all these battles will give you plenty of credits and plenty of experience. • With everything you can achieve in the battles, you are able to expand what you can do elsewhere. While it may not be the cinematic story it was in the console version, the battles are still fun and still offer bosses to fight and enemies to beat. And that's all for today. Thanks for watching, and make sure to keep coming back to GamerU for the best tips and tricks for your favorite games.