World of Warcraft Quest Guide: A Traitor Among Us ID: 10367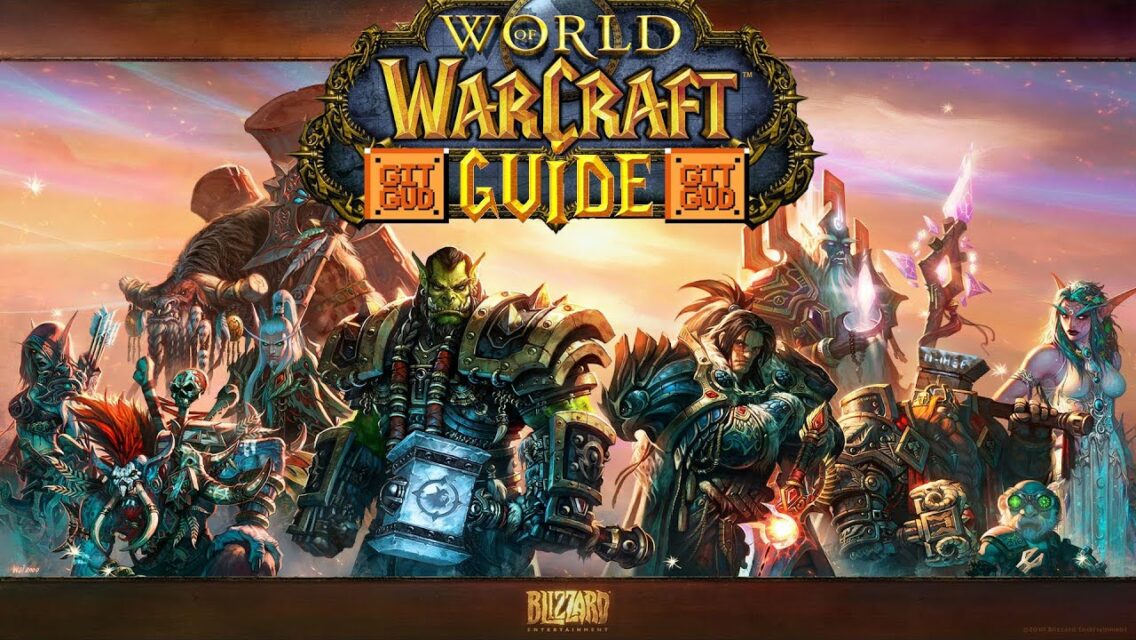 GitGudGuides
Views: 3984
Like: 10
Simple demonstration showing how to perform
the above mentioned quest.
Quest ID: 10367
Alternative Names in different Languages:
English: A Traitor Among Us
Deutsch: Ein Verräter unter uns
Français: Un traître parmi nous
Pусский: Предатель среди нас
Español: Un traidor entre nosotros
Italiano: C'è un traditore fra di noi
Português: Um traidor entre nós
中國: 叛徒
==============QuickInfo:========================
Required Level:
Faction: Both
Zone: Hellfire Peninsula
Quest starts at Npc Id: 19361:
EN: Naladu
RU: Наладу
Quest ends at Npc Id: 16991:
EN: Thiah Redmane
DE: Thiah Rotmähne
FR: Thiah Crin-Rouge
RU: Тиа Рыжая Грива
ES: Thiah Melenarroja
PT: Tiá Juba Rubra
IT: Thiah Chioma Rossa
==============Questchain:======================
1) A Traitor Among Us
2) The Dreghood Elders
3) Arzeth's Demise
4) Naladu
==EN Description==
Anywhere you see a tribe of enslaved Broken you will also find a traitor. A despicable being who sold his brothers for promises of power.There is a hut at the top of the stairs in the center of the ruins. That's the turncoat's hut.He's not there right now, so you will be able to sneak in if you're patient. Inside you will find a coffer with a key inside of it. That key unlocks the chains that keep the Dreghood elders prisoner. Bring it to me.Beware, Arzeth the Merciless wanders nearby.
===========Quest Descriptions:=====================
==RU Описание==
Везде, где есть пленные Сломленные, найдется и предатель. Ничтожное создание, продавшее своих собратьев в обмен на обещание власти.Среди руин, на ступенях, примостилась его жалкая лачуга.Предателя сейчас там нет, так что ты сможешь подкрасться незаметно, если будешь <осторожен/осторожна>. Внутри стоит сундук, в котором лежит ключ. Это ключ от цепей пленных старейшин Отребья. Принеси его мне.Будь <осторожен/осторожна>, где-то неподалеку бродит Арзет Безжалостный.
==DE Beschreibung==
Wo immer ihr einen Stamm von versklavten Zerschlagenen seht, könnt Ihr auch einen Verräter finden. Ein verachtungswürdiges Wesen, das seine Brüder für das Versprechen von Macht verkauft hat.Oben an der Treppe in der Mitte der Ruinen könnt Ihr eine Hütte finden. Das ist die Hütte des Verräters.Er ist im Augenblick nicht dort, Ihr könnt Euch also hineinschleichen, wenn Ihr Geduld habt. Innen findet Ihr einen Kasten mit einem Schlüssel darin. Dieser Schlüssel passt zu den Ketten, die die Ältesten des Lumpenpacks gefangen halten. Bringt ihn mir.Seid jedoch vorsichtig, Arzeth der Erbarmungslose treibt sich in der Nähe herum.
==ES Descripción==
Doquiera que veas una tribu de Tábidos, hallarás un traidor. Un ser despreciable que vendió a sus propios hermanos por una promesa de poder.Verás una choza al final de las escaleras, en el centro de las ruinas. Esa es la choza del renegado.Ahora mismo no se encuentra allí, así que podrás colarte con algo de paciencia. En el interior verás un arca que contiene una llave. Esa llave abre las cadenas que mantienen prisioneros a los ancianos Zarrapucha. Tráemela.Y ten cuidado, Arzeth el Despiadado no anda lejos.
==中國 描述==
在每个被奴役的破碎者部族中,必定有一位叛徒作祟。这个卑鄙的家伙为了得到力量不惜出卖自己的同胞。沙纳尔废墟中心的阶梯顶部有一间小屋。那便是背叛者的居所。他现在恰好不在,如果你有耐心的话,可以悄悄地潜进去。小屋中有个箱子,里面的钥匙可以打开囚禁残冠长者的镣铐。把钥匙带回来给我。千万小心,无情的阿尔泽斯就在小屋附近徘徊。
================================================
Support me with Patreon:
Other channels:
Music:
================================================