Among Us Basics Guide | How to Play | What is This? | Innersloth Among Us Game | All Rounders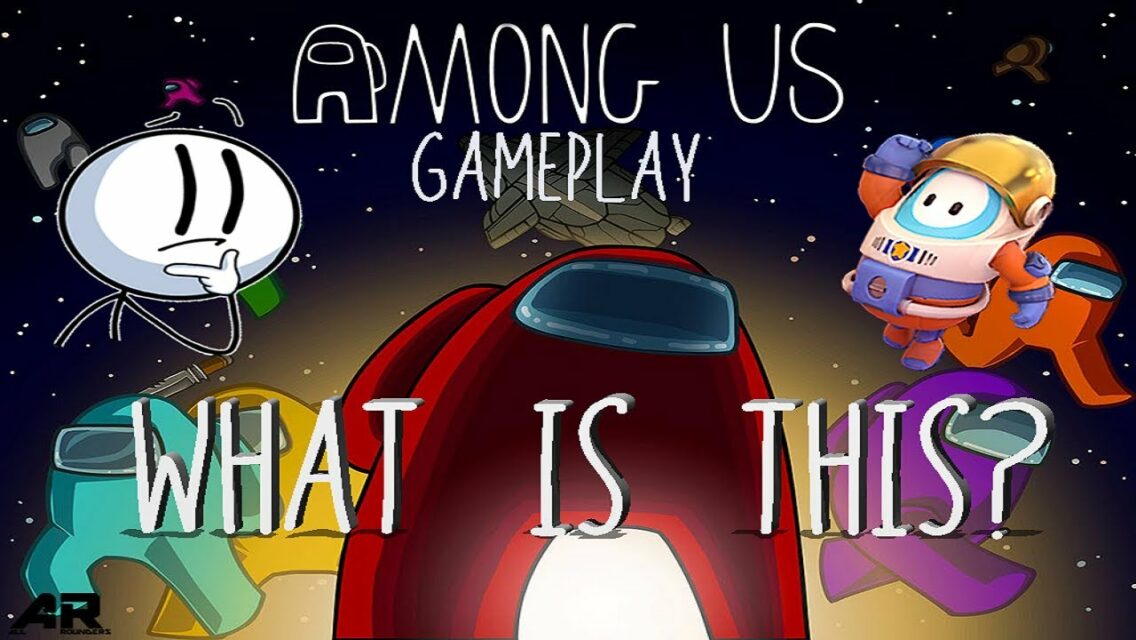 All Rounders
Views: 527
Like: 52
Wanna know more about "Among Us" – Creators, the Maps, Security, Tasks, Roles, Popularity, How to, Gameplay &, etc. Then you are at the Right Place, this is the Innersloth Among Us game Basics Guide or the Tutorial. And even you can get to know How to Play this Game at the End of this Video. Answers for your questions – "What is Among Us?" & "How Among Us Became Popular?" will be available inside this video. Also, you will realize who are Marcus Bromander, Amy Liu, and Forest Willard and their connection with Among Us.
Thinking why the Avatars of The Henry Stickmin Collection and Fall Guys are present in the Video Thumbnail, then you gotta hurry and watch this Amazing Video.
Check Out –
◾0:00 – Introduction
◾0:33 – Information about Among Us
◾2:44 – How to Play
◾6:40 – End
If you are Pleased with this Video and learned something New and Amazing, Smash that LIKE Button (👍) and Don't be hesitated to leave your Comments and Feedback down below. Don't Forget to SUBSCRIBE to our All Rounders YouTube Channel and Click the Bell Icon to get notified Quickly when we upload another New & Cool Video. And SHARE this Video with your Friends, Family, Relatives, Colleagues &, etc.
Join our Community –
◾Created By:- Vihanga Artigala
◾Voiced By:- Nisala Artigala
Watch All the Videos Created by Vihanga Artigala –
🔴Follow us on Instagram –
🟠Follow us on Reddit –
╔═╦╗╔╦╗╔═╦═╦╦╦╦╗╔═╗
║╚╣║║║╚╣╚╣╔╣╔╣║╚╣═╣
╠╗║╚╝║║╠╗║╚╣║║║║║═╣
╚═╩══╩═╩═╩═╩╝╚╩═╩═╝
╔═╦══╦══╦══╦═╦═╦╦══╦╗
║╔╣║║║║║║║║║═╣║║╠╗╔╣║
║╚╣║║║║║║║║║═╣║║║║║╠╣
╚═╩══╩╩╩╩╩╩╩═╩╩═╝╚╝╚╝
╔╗ ╔══╗╔╦╗╔═╗
║║ ╚║║╝║╔╝║╦╝
║╚╗╔║║╗║╚╗║╩╗
╚═╝╚══╝╚╩╝╚═╝
❌Note:- The Game Trailers of Among Us and Fall Guys are taken from the YouTube Channels of @Innersloth () & @Fall Guys () (The Main YouTube Channels of the Two Games.), and they are the Owners and have the © Copyright for those Trailers.
– All Rounders
📌 P.S. – Innersloth announced that the Upcoming 04th Map of Among Us is named "The Airship", based on the Airship in the Henry Stickmin Game Infiltrating the Airship. And it will be Released during Early 2021. Currently, the only known details about the map are its Large Size, the Addition of More Tasks, the Appearance of Nine Rooms, and the Existence of 17. Added with the New Map will be Multiple Henry Stickmin-related Cosmetics.
#AllRounders #AmongUs #AmongUsBasicsGuide #Gameplay #HowtoPlayAmongUs #Tutorial #Guide #WhatisAmongUs #Innersloth #AmongUsGame #FallGuys #TheHenryStickminCollection #MarcusBromander #SodaPoppin #AmongUsSinhala