Geeky Pop Culture Gift Guide! Among Us, Disney, ACNH, Star Wars, Avatar, HP & More!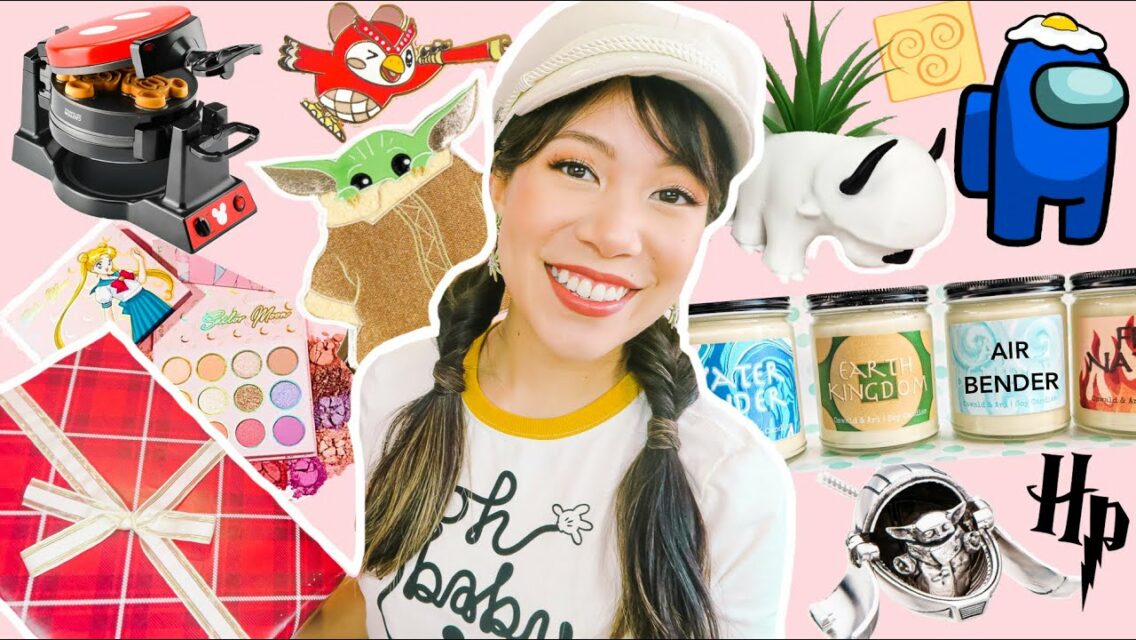 Mey Lynn
Views: 224
Like: 13
I've found THE cutest, most thoughtful, and customizable gifts for the pop culture lover in your life (or yourself!) 🙂 With a good mix of small business and popular brands!
Instagram: HeyMeyLynn –
I N T R O
Stay Nerdy Shirt
*stay%20nerdy*
T H E F O O D I E
Mickey Waffles~$75
Mickey Waffle- ~$35
Mickey Pancake Molds
Cook Anime Cookbook
T H E D E C O R A T O R
Appa Planter
Avatar Candles
Animal Crossing Print
Animal Crossing Gift Box
Harry Potter Snitch Lights
Among Us Plushie
T H E S T Y L I S H O N E
Eggie- Oh My Baby Ringer Tee
Baby Yoda Crossbody
Baby Yoda Backpack
Sleeping Beauty Crossbody
Deathly Hallows Purse
Princess Books Handbag
Ahsoka backpack
Ahsoka Tshirt
Rainbow Mickey Backpack
A C C E S S O R I E S
The Child Hover Pram Necklace
Harry Potter Glasses & Scar Ring Wrap
Deathly Hallows Ring Wrap
Mickey Glove Earrings
Mickey Earrings
Calavera Droid Small Bag
Lantern Pins
Celeste Pin
M A K E U P
Sailor Moon Collection
The Child Eyeshadow Palette
Villains Lipsticks
Disney Designer Lipstick Collection
Steam Gift Card
Pop Culture Websites & Collections
Her Universe
Rocklove Jewelry
Box Lunch
Danielle Nicole
Cakeworthy
Modcloth
Hot topic
Lounge fly
Couture kingdom
Unique Vintage
Alex & Ani Harry Potter Collection
Pottery barn Teen Harry Potter Collection
Williams Sonoma Star Wars Collection
M U S I C
Music by ninjoi. – Sakana –
Music by Mark Generous – Orange And Pomegranate –
Some links are affiliate.