How to download Among Us on PC and smartphones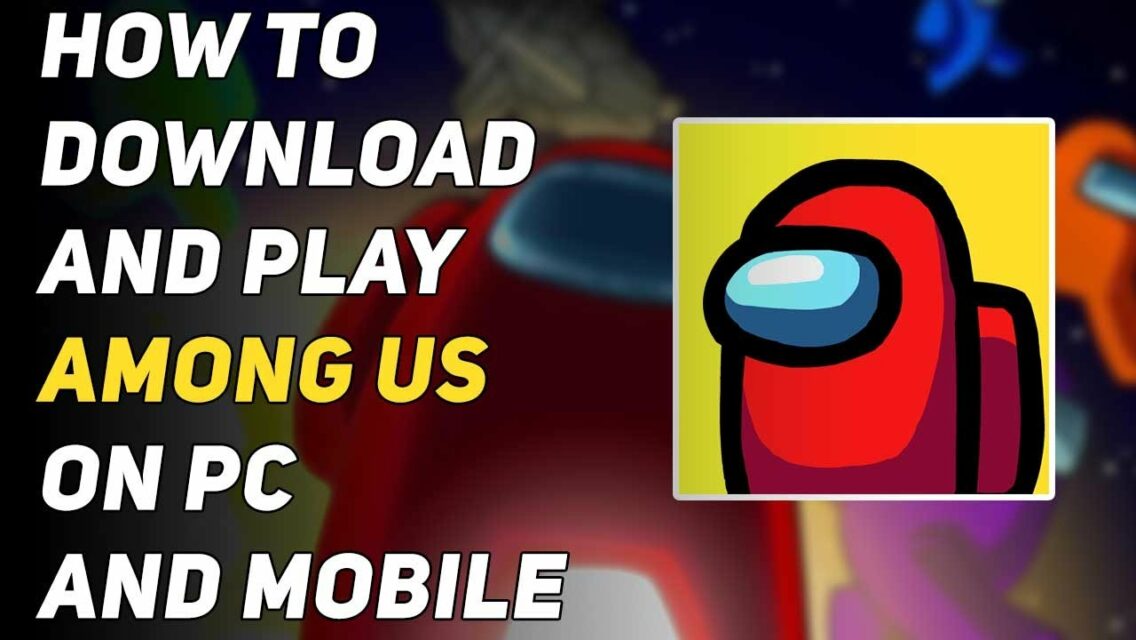 BGR India
Views: 40710
Like: 421
In this video, we will share a detailed guide on How to Download Among Us on PC and Smartphones.
Among Us is a multiplayer game which has been on the rise since march thanks to streamers and well, you could say lockdown. Among Us is available on Android, iOS, and Windows Platform.
Download Among Us on Android:
Download Among Us on iPhone:
Download Among Us for free on PC:
Download Among Us from Steam:
#BGRIndia #india's best tech channel #TechGyan
Watch more interesting videos here –
To follow us on Google News, please click on the link:
For the latest technology news, reviews, and updates, connect with us at –
Web:
YouTube:
Facebook:
Twitter:
Telegram:
———————
Transcript:
Hey, what's up guys welcome back to BGR India. If you use social media I'm sure that you'd have come across among us memes, gameplay, or just some clip of that game. Now I'm also certain that not everybody understands the game and if you are one of them you're in the right place. Today, at BGR, I'll be showing you how to download Among Us on your PC and mobile devices. I will also explain to you the entire game so you can play it among your friends
Now here's an interesting bit of information before we begin, Among Us was released back in 2018 and it has only become popular due to the streamers, and well you could say lockdown. The game's popularity has continued to rise in recent months; YouTube reported videos about Among Us were viewed 4 billion times in September 2020. TikTok videos related to Among Us had over 13 billion views in October 2020. In September 2020, the game exceeded 100 million downloads, and its player count rose to 1.5 million concurrent players, then peaked at 3.8 million in late September. So if you're wondering why is everybody talking about it, well it's because almost everyone, even people in your friend circle, is on among us.
How to download Among Us on your mobile device:
Among Us is free to play on mobile devices. It is available on Android as well as iOS operating system. The steps to download the game is similar to how you are used to downloading any app from the play store or app store.
How to Download Among Us on PC:
Unlike mobile devices, Among is a paid app for PC users. However, I'll also show you a trick on how you can play Among Us for free on PC, so still around till the end of the video.
To download it officially you need to have a steam account. For those who are new to PC gaming, Steam is a video game digital distribution service that is safe and allows for the auto-update of games without any hassle.
Do note that there are a couple of Among Us knock off's floating around because of its popularity. So make sure you're downloading or paying for a game that is published by InnerSloth who are the official developers.
Now that you've downloaded the game, let me briefly explain to you how to play this game.
You can play this game online or over local wifi with 4-10 players as you attempt to hold your spaceship together. The players are divided into crewmates and an imposter. Crewmates' job is to complete the tasks and fix the ship while also looking out for the imposter. The imposter has to blend in with crewmates and kill the crewmates as and when he gets a chance. The dead bodies can be reported by either crewmate or imposter which leads to a discussion everyone debates and suspects the killer. At the end, everyone has to vote out a player or they can skip if they cannot decide who the killer could be. The game ends when crewmates fix the ship or votes out the imposter or if the imposter kills everyone.
This is all you need to know about Among Us to get started. Let us know in the comments if you want us to share some tips and tricks.
Also, if you want to play among us on PC without purchasing it via steam, you can download the blue stacks emulator and install it Among Us on it. This will run the mobile version of the app but on your PC.
So that's pretty much for this video guys, I hope you enjoyed it if you did make sure to hit that like button and subscribe so that you get notified every time we upload a new video. For more news and review from the world of tech visit BGR.in