Injustice: Gods Among Us – All Level Transitions (Around the World Trophy / Achievement Guide)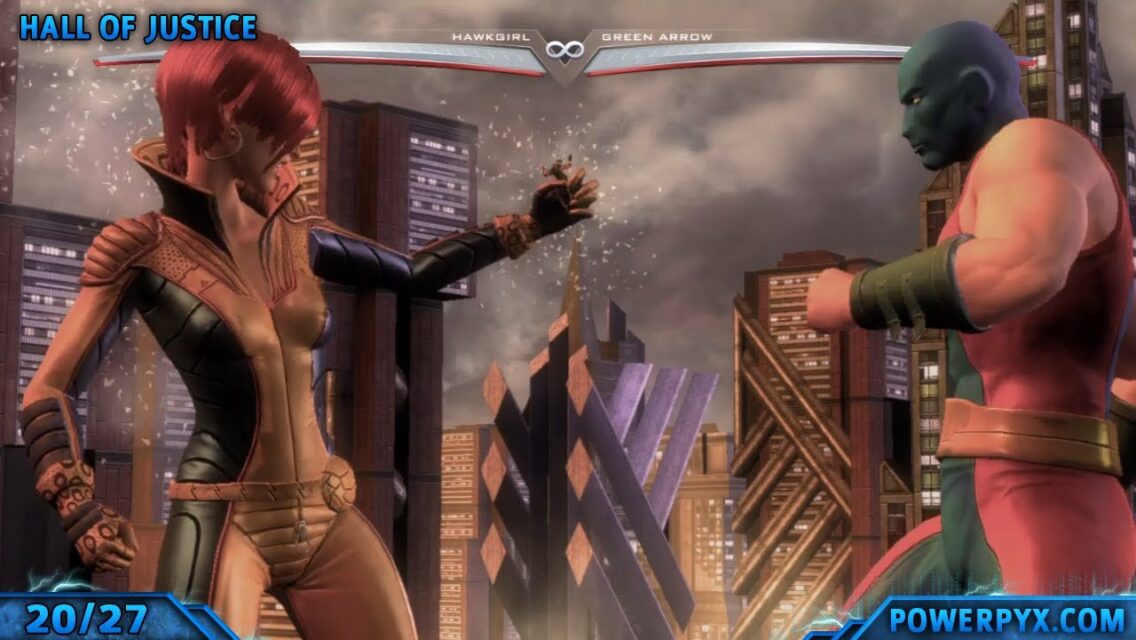 PowerPyx
Views: 156726
Like: 707
Knock opponent through all transitions across all levels [Bronze / 15G]
There are a total of 27 level transitions in Injustice: Gods Among Us. There are 15 arenas, but two of them (Ferris Aircraft & Atlantis) do not have any transitions. Metropolis has 3 transitions and all the other arenas have 2 transitions.
These transitions will bring you to new areas of an arena. Please note that the start area is random. So your start area can be different than the one in the video. Just check the left and right side of every area.
You can get the trophy / achievement in Practice Mode. Your opponent won't move. Dash forward to push the enemy to the transition.
All Super Moves:
SUBSCRIBE:
Timeline:
Batcave
#1 – 0:05
#2 – 0:24
Insurgency
#3 – 0:40
#4 – 0:58
– FERRIS AIRCRAFT (NO TRANSITIONS)
Gotham City
#5 – 1:14
#6 – 1:27
Watchtower
#7 – 1:42
#8 – 2:00
Fortress of Solitude
#9 – 2:14
#10 – 2:32
Themyscira
#11 – 2:47
#12 – 3:04
Stryker's Island
#13 – 3:19
#14 – 3:35
Metropolis
#15 – 3:49
#16 – 4:08
#17 – 4:25
Arkham Asylum
#18 – 4:40
#19 – 4:58
Hall of Justice
#20 – 5:13
#21 – 5:30
Wayne Manor
#22 – 5:43
#23 – 6:00
Joker's Asylum
#24 – 6:15
#25 – 6:32
– ATLANTIS (NO TRANSITIONS)
Wayne Manor Night
#26 – 6:47
#27 – 7:03
~~~~~~~~~~~~~~~~~~~~~~~~~~
Follow Me:
Contact Me:
[email protected]
~~~~~~~~~~~~~~~~~~~~~~~~~