Injustice: Gods Among Us – Heavy Hitter Achievement Guide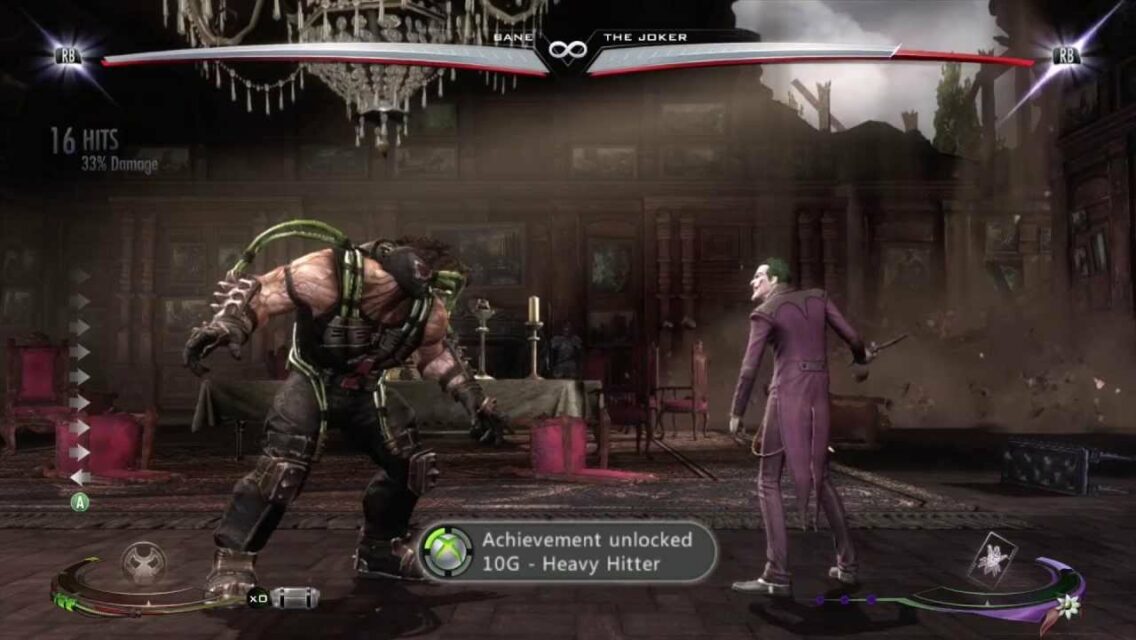 cakechieveables
Views: 12403
Like: 75
Injustice: Gods Among Us – Heavy Hitter Achievement/Trophy Guide
Heavy Hitter 10GS/Bronze
Perform a 10 hit combo with every character
This achievement can be done in practice mode. Many of the games arenas have stage transitions that result in combos of 10 hits or more, allowing you to earn a 10 hit combo through just a single input.
Go to practice mode, choose a character and the Wayne's Manor stage. Push your opponent all the way to the right, and press backwards+hard attack to do the level transition. Wait for the animation to end, and you'll see you've landed a 16 hit combo. This counts as landing a 10 hit combo for that character.
Now go back to character select and repeat these steps for all 24 characters. Work your way through each character in order so you can keep track easily. Once you've done this with every character, the achievement will unlock.
Other levels that can be used are:
-Themyscira
-Insurgency
-Watchtower
-Stryker's Island
-Fortress of Solitude
-Metropolis
-Wayne's Manor