Among Us Hats: Top 10 Best Hats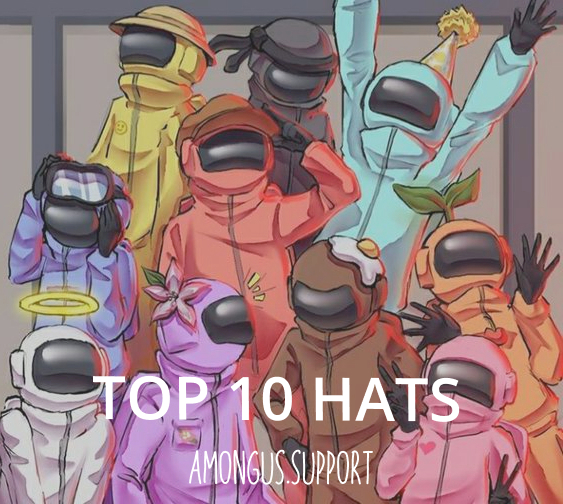 Among Us cannot boast of modern graphics, but despite this, in a few weeks it took the leading position in the ranking of the most downloaded games on Steam and acquired a huge fanbase. The developers of the project offer players exciting competitions in cooperative mode and the opportunity to personalize their character with the help of various hats and costumes.
Here are ten popular Among Us head decorations to help you stand out from your teammates. In addition, we will tell you what colors they are best combined with.
10. Leaf for the head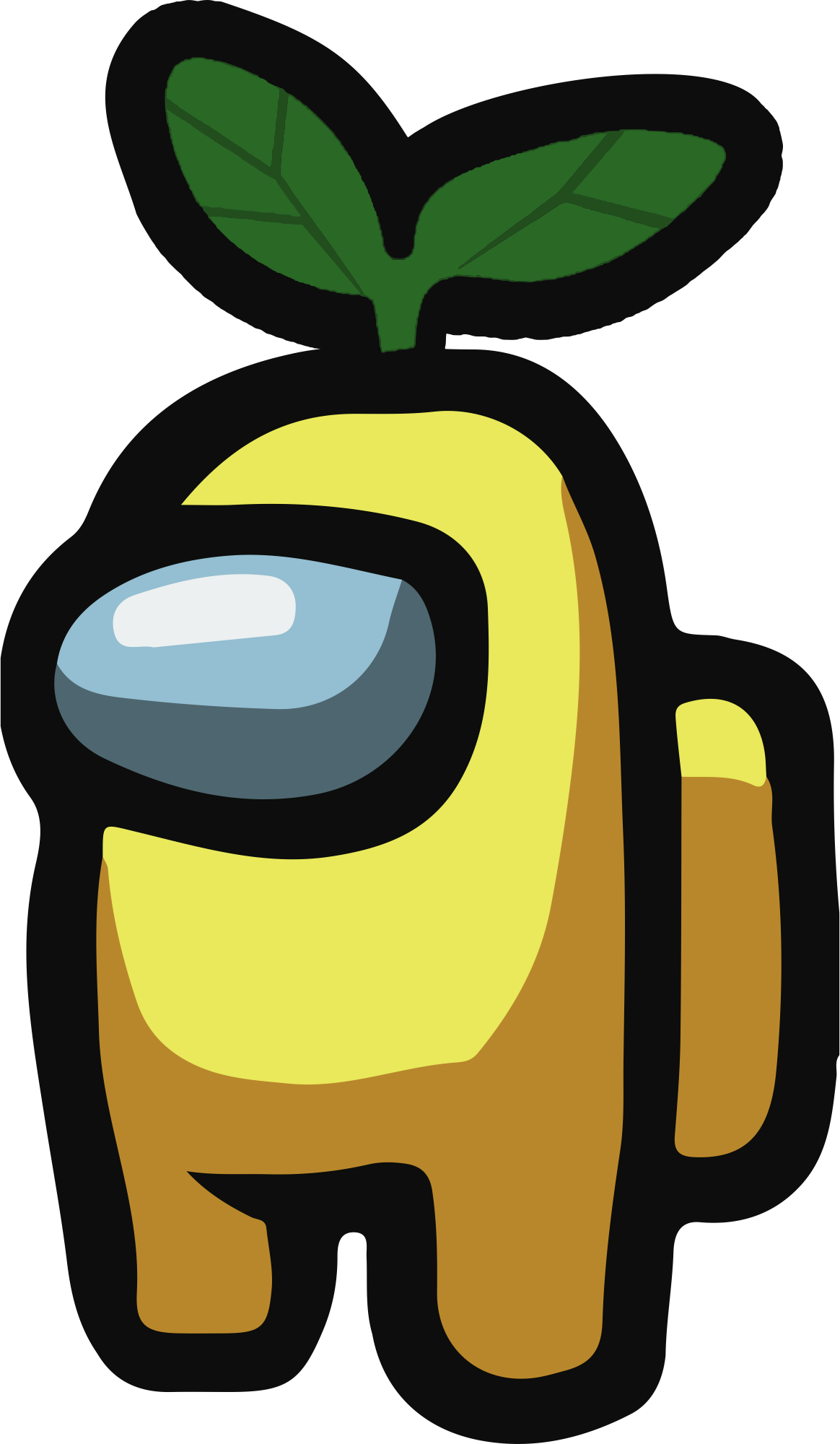 You will be surprised, but most players just love to wear a hat in the form of a regular leaf. Most often, they combine it with the brown skin color of their character, explaining that he symbolizes the soil, and the leaf on the head is a small plant. Such details are very important for every real astronaut, as they remind him of the Earth and home.
9. Hat with pink flamingos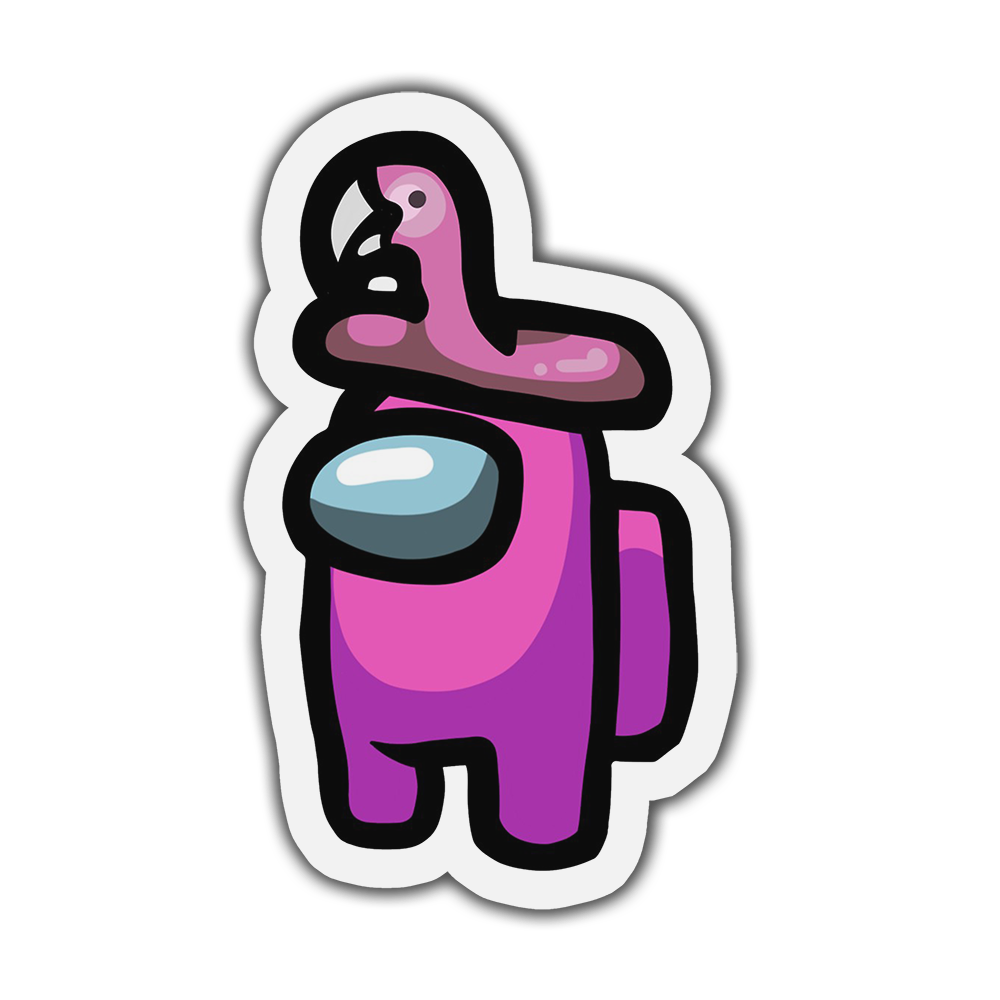 Every match in Among Us is accompanied by a series of sad events, including the ejection of innocent crew members into space and the death of partners at the hands of an imposter. To dilute this gloomy atmosphere, some players wear a flamingo hat. She goes well with pink skin and looks pretty funny overall.
8. Hairstyle "Elvis Presley"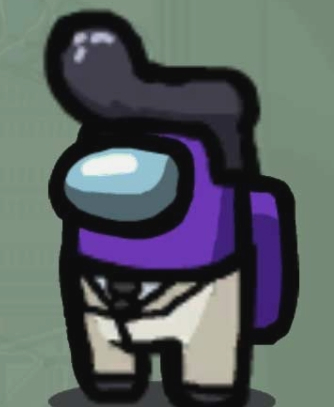 The hairstyle of the American singer Elvis Presley was at the peak of popularity in the 60s of the last century. It would seem that now only loyal fans of rock and roll remember about her. But actually it is not. Among Us has a decorative item that has the same shape as Elvis Presley's hairstyle. It is in demand among players of all ages and is mostly paired with purple skin. A nice addition to the look will be a bright blue puppy, which is part of the pet kit (a reference to Elvis Presley's song "Hound Dog").
7. Pumpkin hat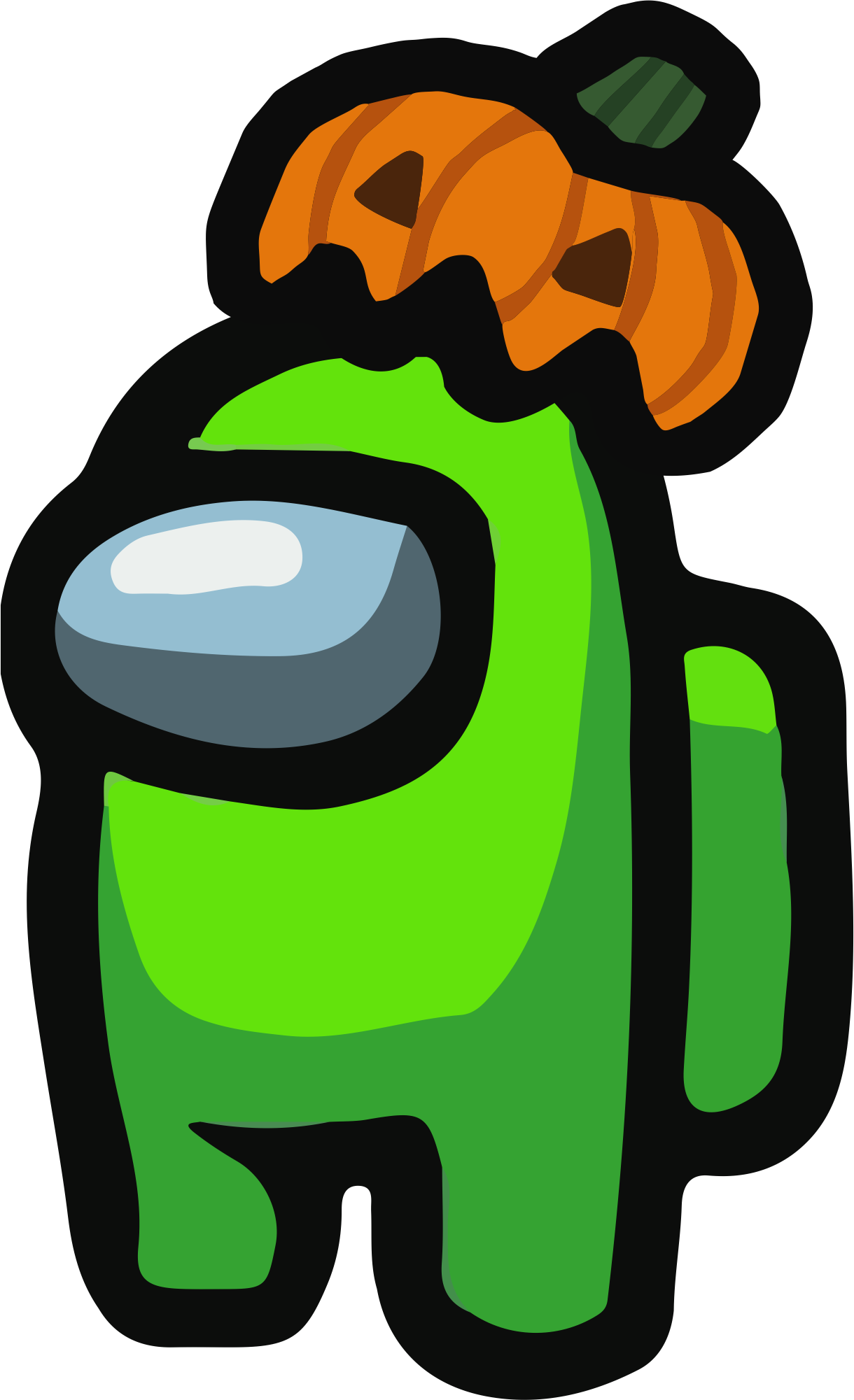 On October 31, many countries start celebrating Halloween. If you also do not miss this event, stock up on a funny pumpkin hat. It is available during the Among Us Halloween event along with 12 other themed items, including Jason's mask, bat ears, and more. A pumpkin hat is best paired with orange skin and the Brainslug pet (slug).
6. Cat ears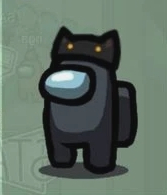 Another way to make your character unique is to wear a cat ears hat. This item, like the pumpkin, is available during Halloween (throughout October). Match cat ears with black skin and play cat and mouse with the other crew members, and the Hamster pet will be a good helper in this matter.
5. Christmas hat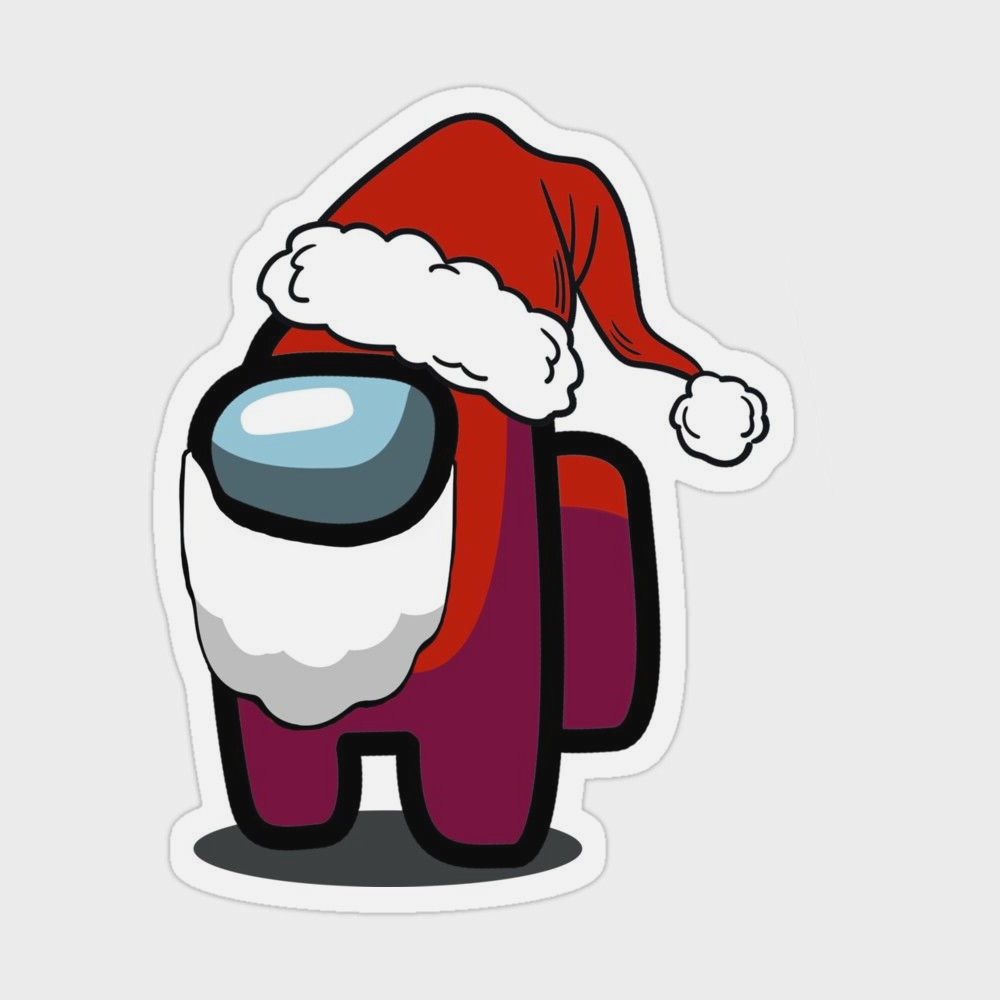 Santa Claus Christmas Hat is a decorative item for the head that was available during the 2018 New Years in-game event. You can get it now if you change the time settings on your mobile device or in the Android emulator. With the help of the hat, you can share your holiday mood with the rest of the players and create an unusual image for your character. The Christmas hat matches perfectly with the white leather or red jacket added to the game with the release of the Polus expansion.
4. Hat-bag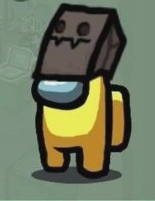 Are you a Pokémon fan? Then a bag-shaped hat with eyes and mouth is exactly what you need. It will make your character look like the Pokemon Mimikyu. This item is part of a Festive Halloween Pack that can be enjoyed in October 2020 or anytime by changing the date on your tablet, emulator, or mobile. It is better to choose yellow skin color under the hat-bag, since Mimikyu is a ghostly Pokemon pretending to be Pikachu.
3. Devil horns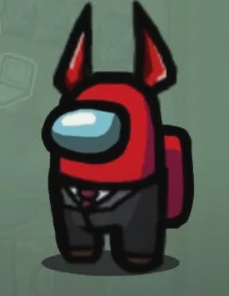 Devil horns combined with red skin are ideal for those players who have played the role of an imposter (traitor). Horns are available in the game from the start of the in-game Halloween event. If you like this item, but you are not playing as an imposter, combine it with the snow-white skin color of the character, and then other players will understand that you are not such an angel.
2. Military hat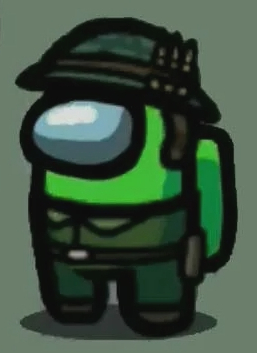 If you love strategy and a stealthy style of play, a camouflage military hat is a must for you. Make your character a real soldier by combining this decorative item with green skin. If you wish, you can purchase the Military themed costume to assemble a complete set for the military, with which you will surely calculate the imposter and lead your team to victory.
1. Birthday cap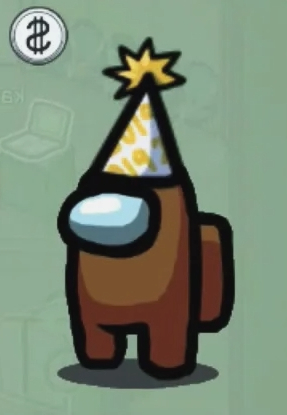 This item has become especially popular since the moment when one of the players, while streaming the game on Twitch, asked his teammates to wear it to create a festive atmosphere on his birthday. The hat goes well with blue or other bright colors and the Mini Crewmate pet, which always matches the color of your character's skin.