How do I win every match in Among Us?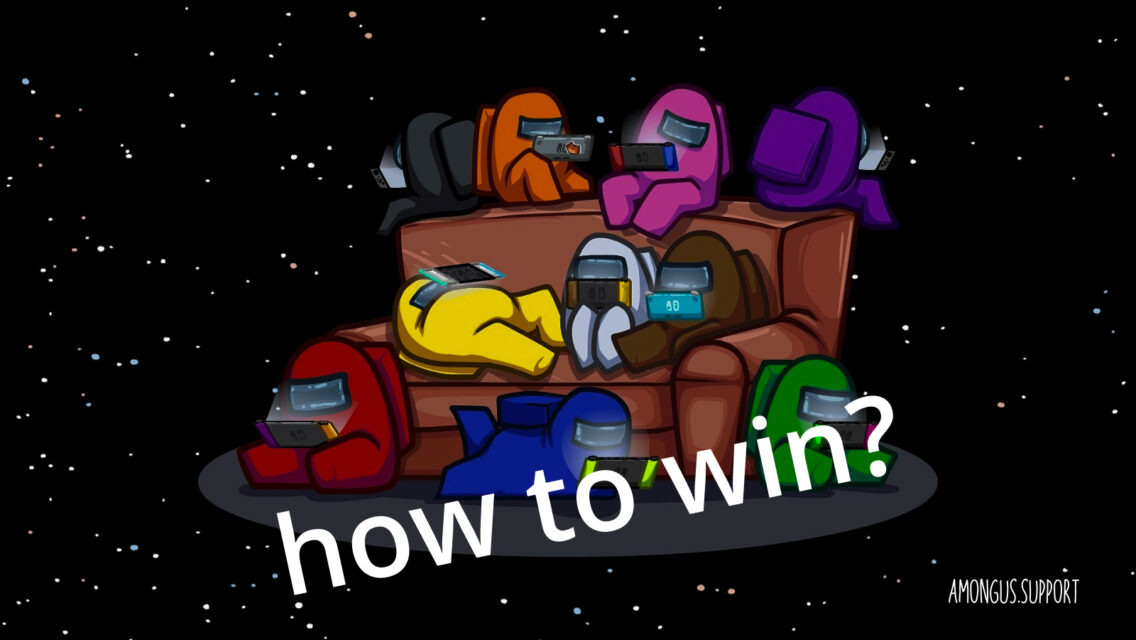 There are quite a few projects on the mobile games market that use the team match system. One of these is Among Us! Regardless of whether you are an impostor or a peaceful crew member, you will have to work closely with the rest of the players. This is necessary to quickly identify traitors or to create a false sense of security and destroy innocent participants.
Let's be honest: your triumphs or failures in Among Us are directly dependent on your ability to play as a team. However, there are some special tactics that will increase your personal chances of success! First and foremost, play Among Us on PC with BlueStacks! The client for running Android games on Windows and Mac will give you an edge in map view and control. Also, you don't have to spend money to buy the PC version of the game on Steam. You will get the same gameplay and the same convenient controls, but completely free!
In this guide, we will tell you not only about all the tricks of using BlueStacks for Among Us, but also give some tips so that you can easily and naturally win every match of the space Mafia!
Use the Game Control Window
One of the best features of BlueStacks is the ability to control your character using your keyboard and mouse. After installing the mobile Among Us, the platform will offer a standard control scheme, which completely coincides with the PC version of the game. If you find some buttons uncomfortable, you can easily reassign them thanks to the built-in Game Control Editor.
Automate repetitive actions with Macros
Once you've launched the game and configured controls, it's time to consider another unique feature – recording macros. Macros are designed to save you from routine actions, and the standard tasks in Among Us are just one of them!
All quests implemented in the game are simple and can be completed in just a few steps. However, they can distract from the gameplay by switching your attention to solving the task, and this is a great chance for impostors to catch you by surprise!
Thanks to macros, you can create clues to the solutions to each individual task. Just go to the appropriate section of the menu on the sidebar and start recording actions at the moment when you go through the quest. Done! Assign a keyboard shortcut to quickly activate a macro and do not lose your vigilance for a second! Now it will be difficult for traitors to catch you while completing tasks.
Tips and tricks for unconditional victory
While the fun of the game is not the result, but the process, here are some powerful tips on how to win the Among Us.
As a crew member
Follow the yellow arrow for the closest task. This will allow you to look less at the map and, therefore, always be on the alert.
Try to complete tasks with animation in the presence of a large number of other players. On Skeld, such quests are Garbage Dump, Honey. scanning, asteroid shooting and shields. Their implementation will deflect all suspicions from you, since impostors cannot perform tasks at all.
If you've seen another player complete a similar task, then stay close to him to avoid the attack of the traitors.
As an impostor
Never try to complete tasks with animations, especially in the presence of other players. This will instantly give you away.
A good way to trick civilian crew members is to repair the object that you sabotaged. For example, if you turn off the lights on the ship, fix the generator. This will build trust from other players.
Avoid following your teammates frequently, as they may suspect something is wrong and have an emergency meeting to throw you overboard.
Try calling a meeting yourself and point out suspicious actions by other players. For example, accuse them of dodging assignments or constantly following you. Just be careful: sometimes this method can work against you.
If possible, sabotage the reactor or oxygen supply system. These are very important premises, breakdowns in which cannot be ignored, since if you do not have time to repair them, then the peaceful will be overtaken by defeat. Initiate a system breakdown and wait until one of the players comes to the corresponding room. When you fix it, the other player may simply not have enough time to fix it. Easy win!
These are just a few of the tips and tricks that Among Us can use to achieve victory. Remember that the very purpose of the game is not about winning and losing, but about the gameplay and fun you get.