Among us mira map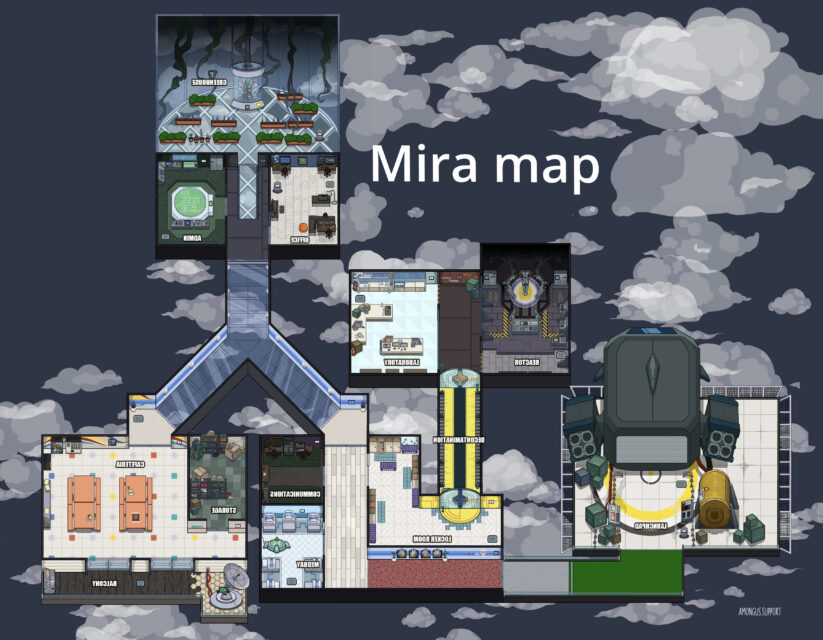 An easier map for traitors. There are no surveillance cameras on this map, and the lack of visual tasks for team members makes it difficult to find traitors.
Also, the entire ventilation network is interconnected, which means that traitors can more easily move between rooms.
To complicate the life of traitors, a new option has been added to the map – door logs. This log records all information about the movements of all characters. With it, you can track down the traitors.
Tasks for traitors:
Reactor sabotage – sabotage leads to the melting of the reactor. You will be able to distract the crew of the ship 100%. To restore the operation of the reactor, two people from the ship's personnel will be required.
Q2 – sabotage with an oxygen plant.
Communication – by disconnecting communication, traitors will be able to clear the log with door logs. Also, the crew members will not be able to see their tasks during the crash.
Electricity – with a successful sabotage, the view of the ship's crew members is reduced and you will be able to carry out other atrocities unnoticed.
Quick jump on the world map
The Traitor Fast Track is available in all rooms except the locker room, liaison, storage, and dining room.