NEW AIRSHIP MAP ALL TASKS COMPLETE GUIDE & TIPS ! AMONG US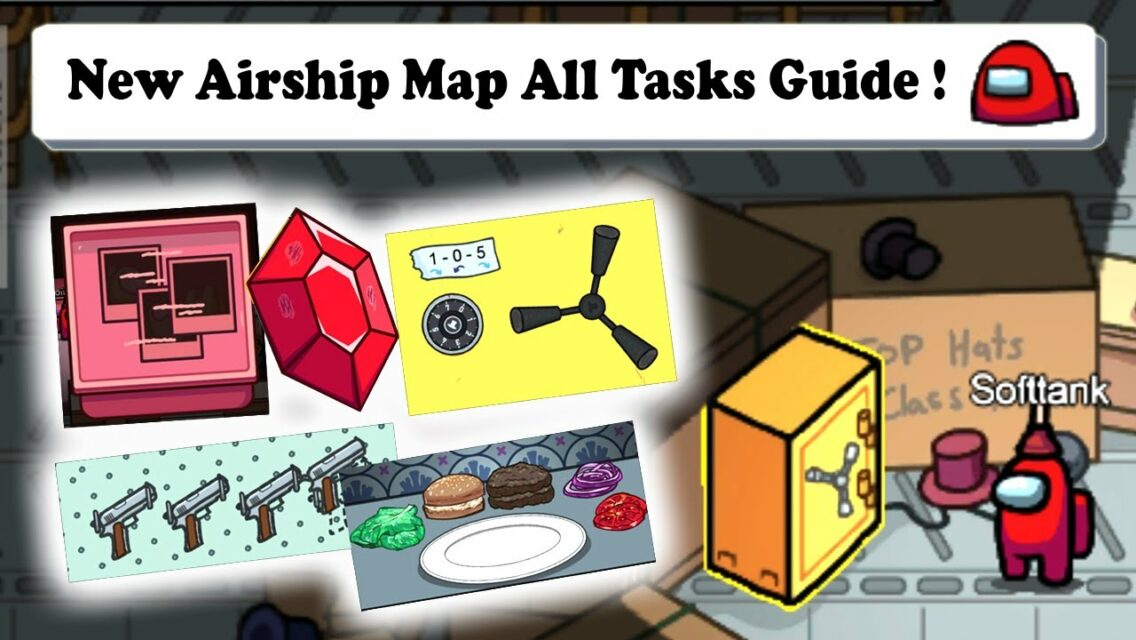 mTurboGamer
Views: 84754
Like: 2520
In this Video i will show you how to complete all the Tasks in the new Airship Map in Among Us! Below you can find the complete list of tasks in each room as shown in this video.
Cargo Bay – Unlock Safe, Upload Data, Fuel Engine
Armory – Put Away Pistols, Put Away Rifles
Cockpit – Stabilize Steering
Electrical – Reset Breakers
Kitchen – Empty Garbage, Make Burger
Lounge – Clean Toilet
Main Hall – Decontaminate, Develop Photos
Records – Sort Records
Security – Rewind Tapes
Showers – Fix Shower, Pick Up Towels
Vault – Polish Ruby, Dress Mannequin
Ventilation – Start Fans
Among Us Tips and Tricks Playlist
For A Legit Way To Get Free Google Play/iTunes Gift Cards or Paypal Cash, Check out Appkarma at
Please Don't Forget to Like, Share and Subscribe for More Tips, Tricks and Guides on Among Us!
Website –
Facebook Page –
Instagram –
#amongus #amongusairshipmap #amongusairship